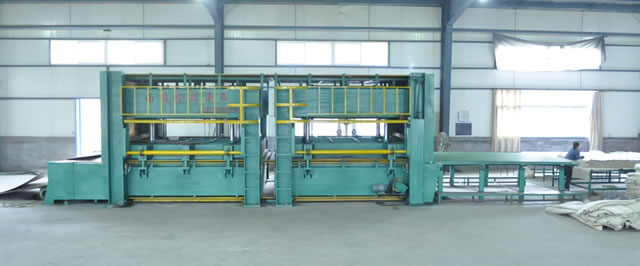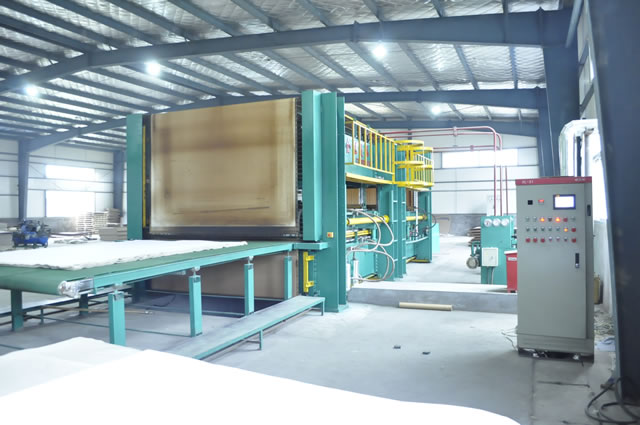 The machines in the automotive interior Ma plate molding process. From the feeding platform, Teflon belt, heat press, press and discharge cooling platform and other components. Materials can be achieved heating, cooling automatic molding.
The machine adopts PLC and advanced human-machine interface control. Points can be realized, manual and automatic three mode of operation. Working pressure, pressing speed, travel range, transmission speed can be adjusted according to process needs, and have the exhaust, and automatic shutdown protection when rolling return function.
Our board manufacturers for the special nature of Ma, Ma developed a JG82 automotive interior panel molding production line. Solves the regular fuel tank of oil equipment, oil temperature is too high, chain deviation, Teflon with a wrinkle, Ma plate thickness varied range of issues.